FOR SALE!!
Contact G Lampert for updates to this page (glampert at Mac dot com)
TWO BOATS + TRAILER PACKAGE for SALE: $2250 for the whole package! One Manta Twin and one home built "like manta single". Located in Kingman AZ Call Bob at 760 574 9468
----Extra sail for the Twin, four extra tires, 30 new bearings and a optional trailer. Needs a new seat. Extra sail needs repair on the trailing edge
---- The sail for the "single" has some desert rash on the leading edge. The trailer has no title or license.
Manta Single - for Sale: Sails are 1 year old, good tires. Contact Fay Yule: fayyule@cox.net --- 702-419-8660
Manta Twin - For Sale: Sails are one year old, good tires. Contact Fay Yule: fayyule@cox.net --- 702-419-8660
Fay Yules boats have been stored on a trailer. Inquire if trailer is for sale too. posted 9/2018
Class 5 and Class 4 land sailer - US 1111 FOR SALE. Very competitive super fast (80+ mph) Class 5 and 4 landsailer Especially fast in light air. First Place Winner of Class 5 seven times and Class 4 once at the America's Cup of Landsailing race held at Ivanpah. Includes 2 wing masts, one Class 3 sail, two carbon fiber Class 4 and 5 sails, two Kevlar Class 4 and 5 sails, spare rear axle strut, extra parts and a custom trailer. Buy it and win. $7500 call Charles at 760 662 1843 email sinbadsails@juno.com. posted 9/2018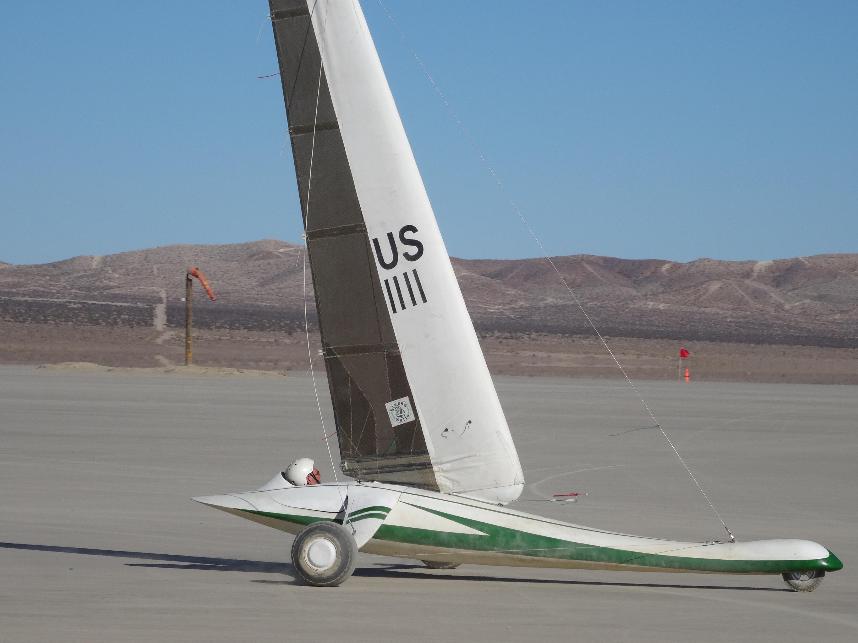 Landsail Kite Buggies. Peter Lynn and Wolfe Both are Stainless Steel Comes with 3 sets of wheels In great condition, ready to sail Priced to sell for only $500 for the pair. Email for photos- chunkmale62735@gmail.comLocated in Oceanside, CA 92054 Pick up only...will not ship.-- Jayson Lee 760.809.3408 JayLeeSales@Gmail.com
Manta Single for sale. Selling for $1000 obo, located in Oakland, CA Email kyle.larrain@gmail.com for pictures
Manta Twin for Sale Tammy McBride. 760-608-1572. Tammy is also on FaceBook.... Manta Twin plus trailer. The Manta needs a new seat, Ultimately it will need new tires/wheels as the ones on it today are not class tires. Sails have been stored indoors. Call for pricing of Manta, trailer or together.
Mantas for Sale - Check with Allen Mauldin for availablity of used Manta Singles, Manta Twins Find him on FaceBook on the Wind Wizard and Land Sailing FB pages.
FOR SALE on the NALSA.org site: http://nalsa.org/for_sale.htm
Southern California Manta dealer
Manta Singles, Twins and 5.6 Complete Yachts, Parts and Service. Also Available:
Seagull Landyachts and Standart Complete Yachts, Parts and Service

Nord Design, Landyacht Design, Complete Yachts, Parts, Sails and Service

Nord Design Incorporated
9079 Green Road
Pinon Hills, CA 92372
PH: (760) 868-4484
FAX: (760) 868-1449

© Copyright Wind Wizard Land Sailing